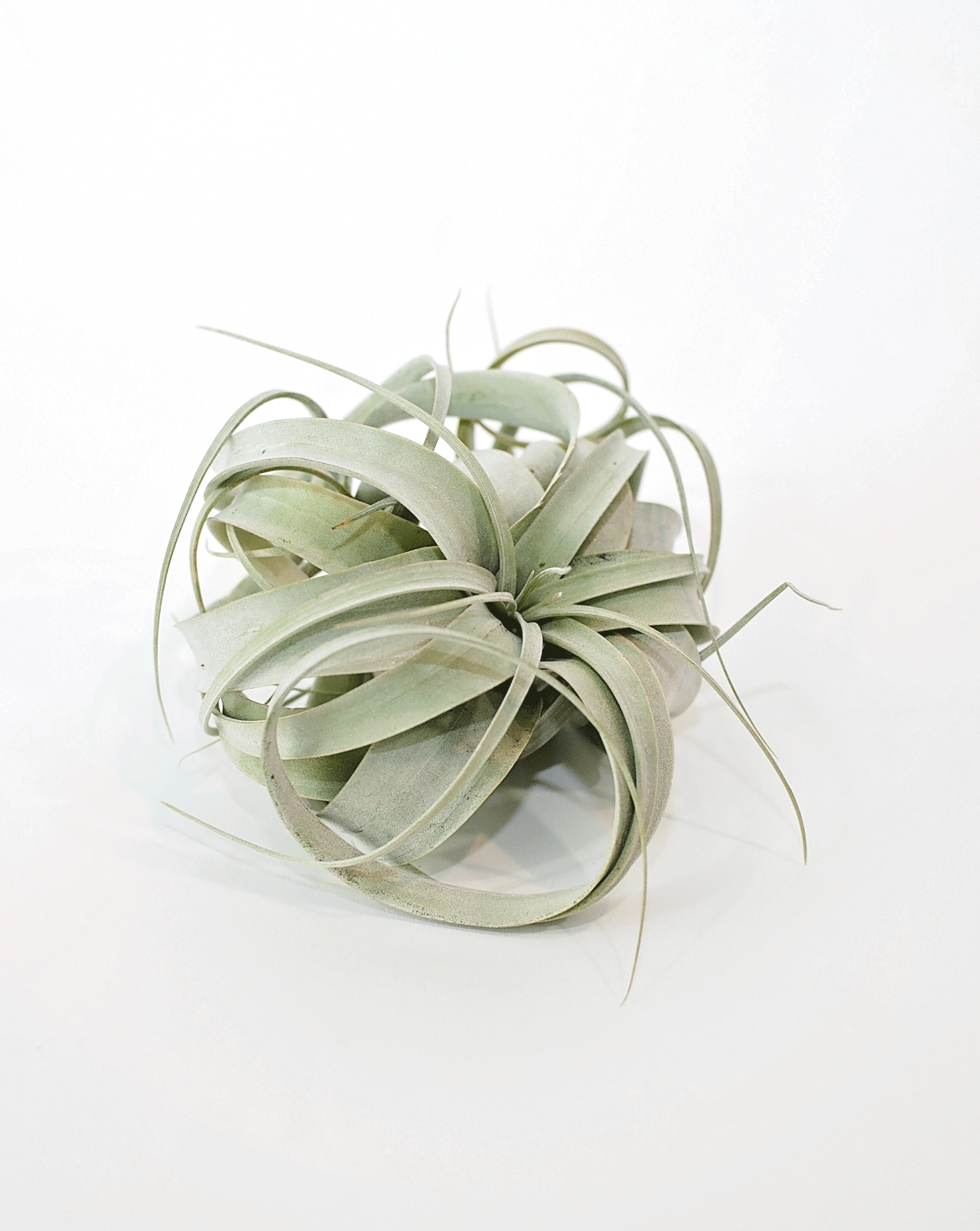 Queen Air Plant
One of the heartiest varieties of air plants, the xerographica has beautiful wide curly leaves. It looks stunning nested in a basket or holds its own free-standing.
Silvery-green in color that produces a bloom up to 4 times per year

5-6 inches wide 2-3 inches tall

Soak your air plants in non-chlorinated water once per week for 15-20 minutes. Allow air plant to dry completely before returning it to its home. This variety can tolerate both direct/indirect sun. Mist with air plant food* once per month and most importantly, immerse in LOVE everyday.

A xerographica tillandsia makes a great gift or centerpiece - it's stunning by itself or grouped with multiple air plants.
*airplant food sold separately